Following the Climate & Justice Games (www.climate-and-justice.games) at the fare EuroTier in Hannover, we would like to continue intersectional anti-capitalist struggles against the animal industry together with others.
This year we therefore want to consult with others in order to plan a major mobilization for protests against animal production in the next year – 2020. Whether mass actions or action days; whether sit-ins of feed ports, creative protest against the EuroTier, occupations of lobby centres or disturbances of slaughterhouses or dairies – we want to discuss this together with you in an action conference!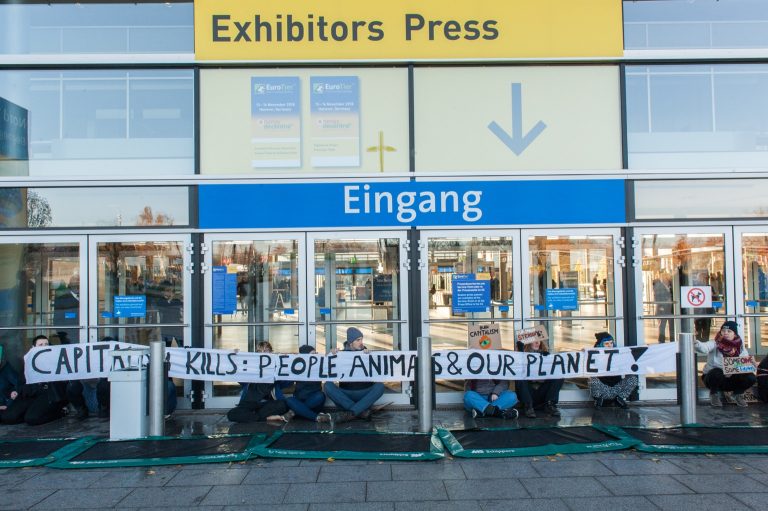 Our invitation goes out to initiatives and individuals who have an interest in getting in the way of the practices of animal production. We would like to invite citizens' initiatives, activists of the climate justice movement, the animal rights and animal liberation movement, trade unions and agricultural associations to join us in disturbing animal production sensitively.
We want to take up momentum! We want to ally ourselves! We want to hit animal production directly sensitively! Come to our action conference and plan a big action in 2020 with us!
If you want to participate in the organization, please contact us. A detailed call follows.
Time and location:
July 12th – 14th 2019 (Friday – Sunday)
Hannover, Germany